If you have persistent or severe pain
NOW is the time to take action?
We have developed the most effective natural treatment packages for the painful conditions listed below. If you have never used magnets before or you are not entirely sure which magnetic device will work best for you, follow the links below or click on the area of the body where you have pain to review our recommended (by magnetic therapists and pain nurse specialists) magnetic therapy treatments.
Foot, ankle, lower leg pain

Back, hip, sciatica pain

Knee, thigh pain

Wrist, hand, finger pain

Elbow, upper arm

Neck, Shoulder pain

Migraine, headaches

Poor circulation, high blood pressure, stress

Insomnia

Chronic fatigue, M.E

Bowel disorders

Diabetes

Fibromyalgia

Tinnitus

Eczema, Psoriosis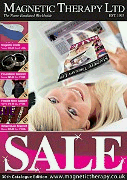 New to Magnetic Therapy? Claim your FREE information pack

Like This Site
Tell a Friend About it